A homeowner had a driveway where the asphalt in front of their garage doors had settled creating an abrupt bump when the homeowner drove into their garage.
We were able to solve the problem by patching the settled area from the garage to the driveway. The driveway was then sealcoated to create a more uniformed appearance between the old and new asphalt. The homeowner now has a more leveled entryway when entering their garage from their driveway.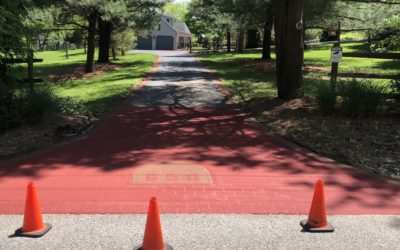 A homeowner had a stamped asphalt driveway where the coloring over the years had faded resulting...
read more