In 2018 we were honored to be featured yet again by ASPHALTPRO. Visit their website for the full article – RS Asphalt Invests to Seal with Success.
"RS Asphalt expands its business offerings with the purchase of a new SealMaster tank. Here, we talk about a sealcoating job they've done with their new tank in 2018.
When a local bank reached out to Casey Greinermiller, president of RS Asphalt Maintenance, Elizabethtown, Pennsylvania, Greinermiller jumped at the opportunity to stripe and sweep nine lots and sealcoat another."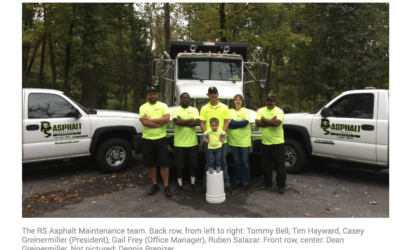 In 2016 we were honored to be featured in ASPHALTPRO | RS Asphalt Maintenance is Committed to...